Yorkshire Inn offers exciting honeymoon packages in Mount Abu, family getaways, corporate packages as well as group packages in Mount Abu. We provide unmatched services among all other best hotels in Mount Abu. If you are planning for a Mount Abu weekend getaway, then drop your booking query to us and we would provide you a complete package with a sightseeing itinerary program.
Nakki Lake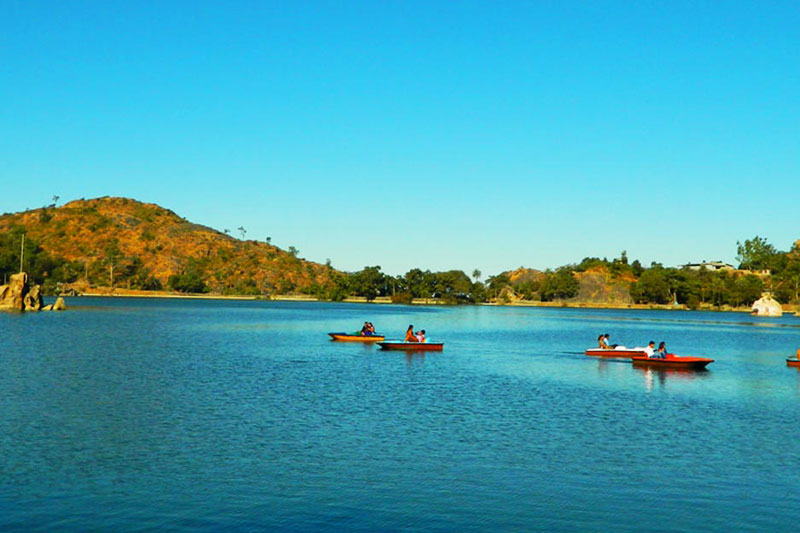 A beautiful lake in the center of the city which is the most iconic place and a name that makes Mount Abu more recognised amongst the people - every year a large number of tourists visit the place and enjoy boating around the lake or shopping across the street markets.
Dilwara Temples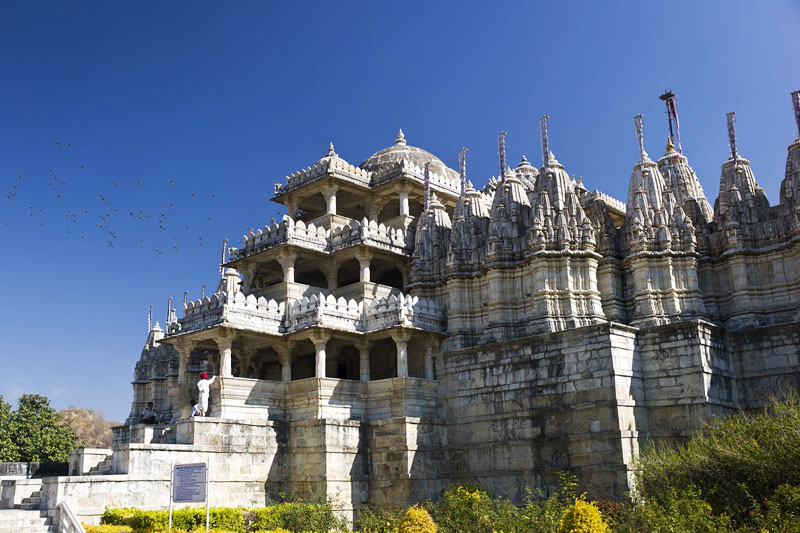 An iconic temple that follows the Jain religion and was built in the 16th century by the Jain minister of dholka Vimal Shah - the place has such a fascinating infrastructure and intrigued design that would leave a visitor stunned. Even if you are not following Jainism, you must visit the place.
Sunset Point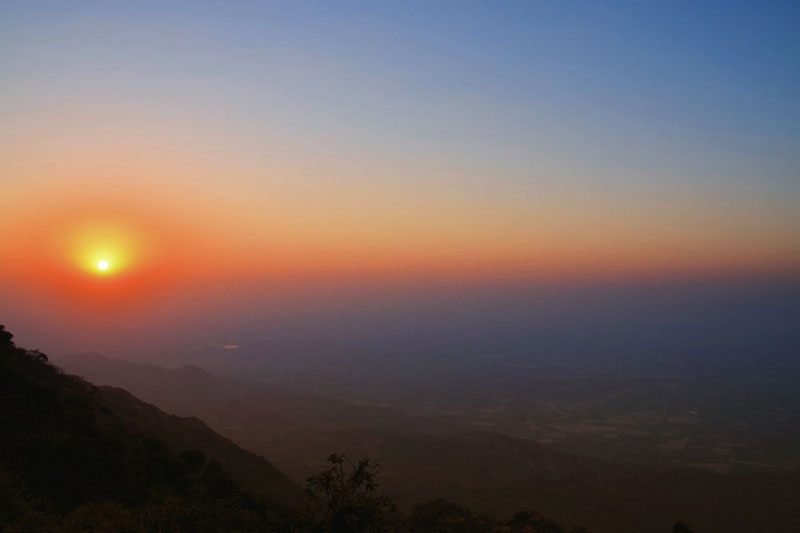 Mount Abu's sunset point is the most amazing place that is located on a peak with a valley ahead of it and a mountain in front from where you can see the sun setting and click some beautiful pictures without any extra photo effects. Be on time if you want to enjoy the view.
Trevor's Tank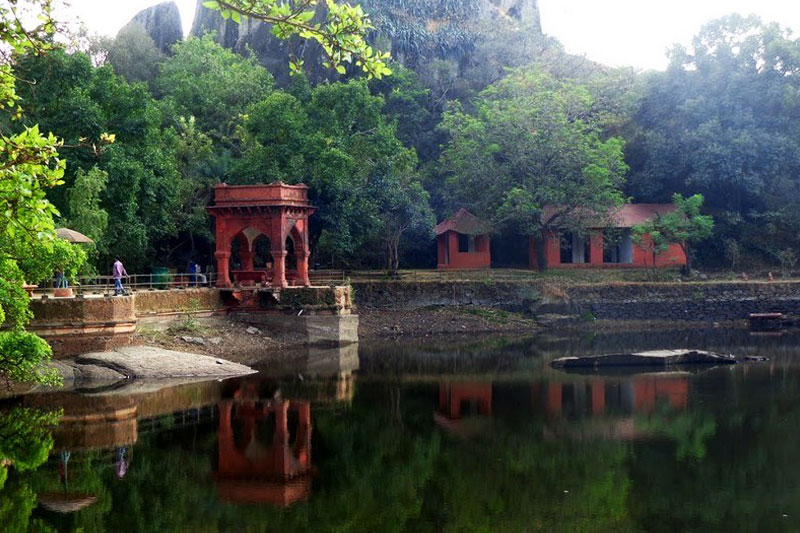 An iconic place built by architect Trevor to breed crocodiles and wild species - the place is loved by travellers who are fond of nature and want to see crocodiles in their natural habitat. The place is widely visited by the tourists and the localities who stay nearby. Be the part of wildlife by being in their environment.
Guru Shikhar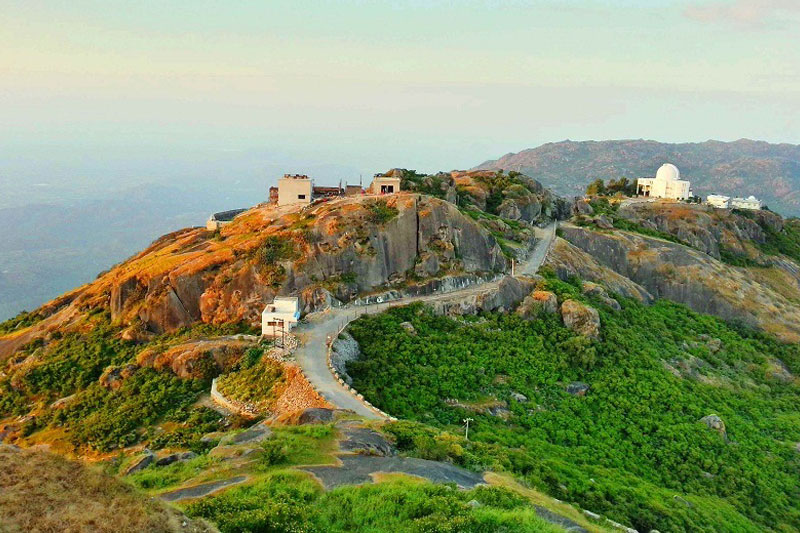 An altitude set high on 1722 meters from the sea level, Guru Shikhar is known after the name of great Guru Dattatreya and is believed to be the highest point of Aravali Ranges from where the view of the mountains and clouds is breathtaking especially in monsoons. The top has a 1411 AD bell that is rung by travellers to announce their achievement in mount valley.
Arbuda Devi Temple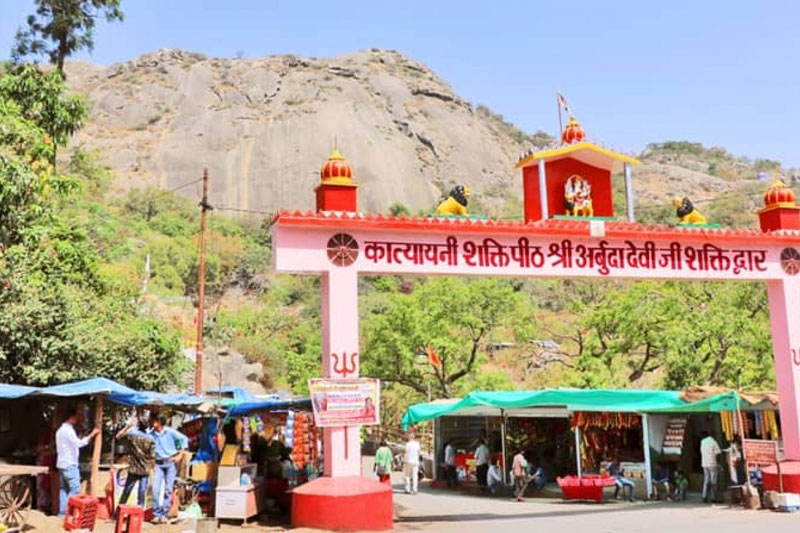 A sacred pilgrimage destination that depicts the rich architectural heritage of Rajasthan and is called the incarnation of pious Katyayani Devi and is worshipped by many pilgrims in the festive 9 days of navratri and to reach the place people have to climb 365 steps and each step depicts each day of the year. The deity is believed to be the originator and ancestral goddess of Parmar rulers.
Achalgarh Village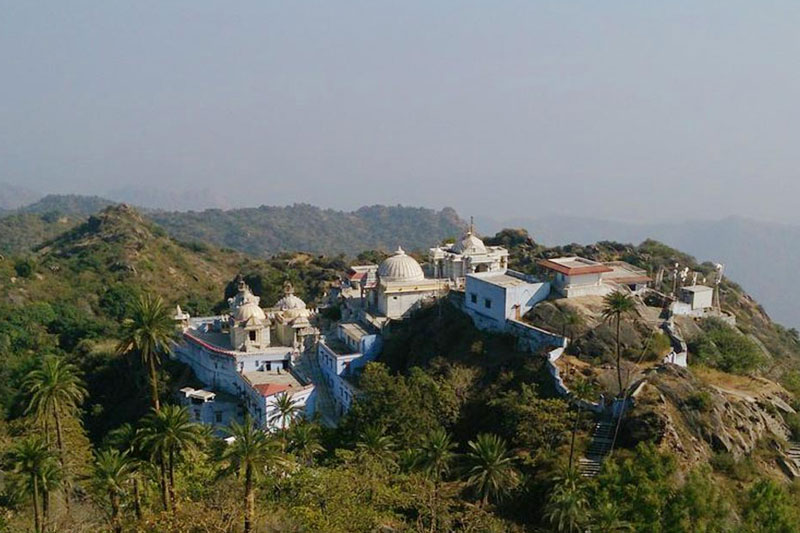 A picturesque town in Mount Abu that is widely renowned for Achalgarh fort and Achaleshwar temple - the fort is located on the top of the mountain peak. If you climb up to the Achalgarh you can visit the famous and intricate Jain temples that have an epic view of the surrounding and beautiful sculpture of Nandi made from 5 metals gold, silver, copper, brass and zinc.
Toad Rock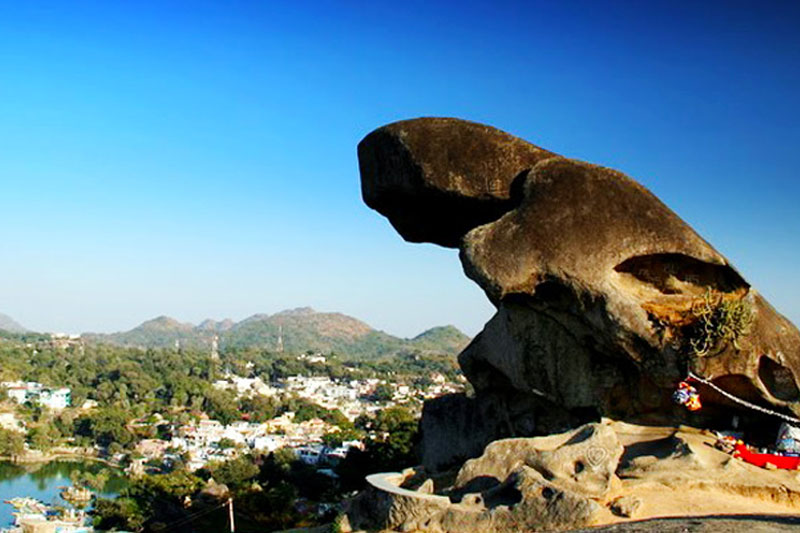 On the south of Nakki Lake with a pathway of 250 steps is Toad Rock which is always surrounded by the tourists and is in the itinerary of each guest arriving at the hills. It seems like a toad ready to jump in the lake and is often called the mascot of Mount Abu - one can climb the rock to capture the scenic beauty of the hills and greenery around the lake.
Peace Park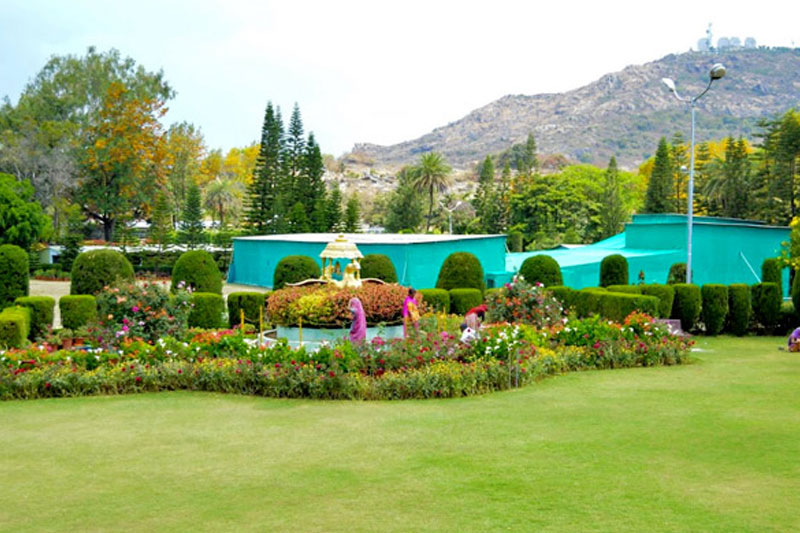 An assembly hall constructed in 1983 for Brahma Kumari Spiritual University with a capacity to accommodate 5000 people at moment with a translation of 16 languages done simultaneously during various events. Tourists are guided by the Brahma Kumaris who teach life value and principles to attain peace and maintain a harmony balance with everything around.
Gaumukh Temple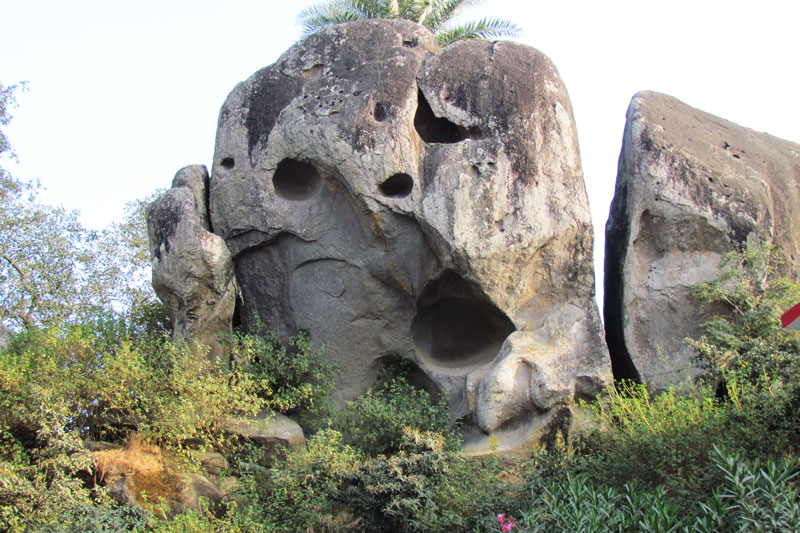 A sacred pilgrimage destination in Mount Abu where one could reach by going through 700 stairs and seek blessings from Lord Shiva's Nandi and idols of Lord Krishna, Lord Rama and Rishi Vashishtha. It's been said that when Lord Rama was sent to exile with his brother and wife they came over to attain gyan, peace and blessings from Lord Vashishtha.